Meet Dr. Jeff Leach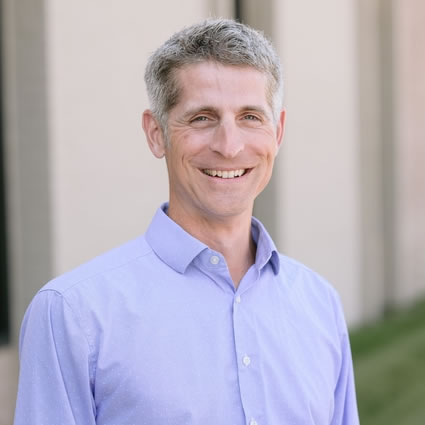 A native of Minnesota, Dr. Jeff Leach grew up near Como Lake before moving to Shoreview, where he graduated from Mounds View High School. During a football game in his senior year, he suffered a concussion. The quarterback's father happened to be a chiropractor and suggested Jeff come see him. After a couple of adjustments, he was ready to play again. This introduction to chiropractic left an impression.
When Dr. Jeff started college at UW-Eau Claire, he intended to focus on animal sciences and go to work for the Department of Natural Resources. He soon realized, however, that his passion was for human sciences. He graduated with a degree in Biology and a minor in Chemistry. His journey of investigating health science professions finally led him to chiropractic—he was fascinated by its natural approach, and the philosophy resonated with him.
Chiropractic Education
Dr. Jeff attended Palmer Chiropractic College, where he was introduced to NUCCA upper cervical adjusting by a friend. At a crossroads in his chiropractic education, he visited the friend's NUCCA chiropractor to experience it for himself. The adjustment changed his life and ignited his passion to serve people through the power of chiropractic.
He graduated from Palmer in 2003 and began practicing in 2004.
Our Clinic
In 2006, Dr. Jeff opened Living Well Chiropractic, P.C. in our current location, right off the interstate, to make it as convenient as possible for people coming from the Twin Cities and beyond. He loves to serve, and he's passionate about being a guide to help patients on their health journey. Whether that's through NUCCA adjustments or by pointing them in the right direction, his goal is to help patients achieve a higher level of health.
Everyone is unique, and Dr. Jeff takes the time to listen so he can better navigate your specific needs.
EXPLORE OUR SERVICES »
Away from Work
Dr. Jeff feels blessed to have married his best friend, Jasmine. Parents of five, Dr. Jeff and Jasmine enjoy mountain biking, spending time on the lake, snowmobiling and goofing around with their kids.
---
Dr. Jeff Leach | (763) 230-7333