Living Well Chiropractic, P.C. Reviews
What Our Plymouth Patients Say
At Living Well Chiropractic, P.C. we love when patients share with us their feedback and comments after chiropractic care. Please read our patient testimonials below to see what other people have achieved through their tailored treatment plans with us.
Share your stories too! Click here to send us your feedback so that we can help to spread the word about the benefits of natural Living Well Chiropractic, P.C. care.
For more information, or to schedule an appointment contact us today.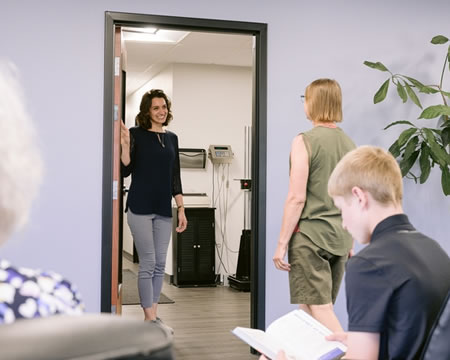 ---
Nicest Chiropractor
Finding Living Well Chiropractic was one of the best things that has happened to me in a long time. Dr. Jeff is hands down, the nicest chiropractor I've ever met, and I've been to over 10 of them since 2002. He is extremely kind and open to discussing all concerns when I have an appointment. Also, NUCCA is a wonderful technique and has helped to get me on the path to stabilizing my spine. I love that it is not rough or jarring to joints and that it has such a systemic impact on the entire body. I am thoroughly impressed with Living Well and Dr. Jeff!
— Paul M.
Drastic Improvements
This is my first experience with NUCCA, but I think I may have found a practice that will work for me for life. Already seeing very drastic improvements in posture, balance, and lower back issues over only a couple of months, and well before then! There are just a few other smaller things to work through at the moment, and it seems as though people here "stabilize" relatively quickly as compared to other types of practices which can be intense and ongoing for a longer duration. Jeff is very kind, polite, and listens intently to make the most informed decisions possible. I would recommend his practice to friends and family.
— Sam C.
Renewed Hope
I began seeing Dr. Breanna in early Dec 2019. From my sessions with her I have a renewed hope that my severe back, spine and hip issues can be corrected. We are making great progress in a short time and that is so encouraging to me. I would highly recommend Living Well Chiropractic. I had been seeing a different Chiropractor for over 30 years. This past year it became evident to me the Chiropractor I was seeing could not help me with permanent results. I was having to see her every 6 weeks as that is as long as my correction would hold. I was very discouraged because the long term outcome looked pretty bleak. So after only several sessions with Dr. Breanna I am seeing progress. I can now do some things like snow shoveling) or even emptying the dishwasher that do not put my back and hips out. It will take some time to heal but I am up for this challenge.
— Elizabeth R.
Kind and Considerate
I always enjoy coming to see Dr. Jeff and also Deb at the front desk. I have always been given full attention from Dr. Jeff, he is such a kind and considerate person, always willing to take the time and listen to any concerns I have. After my appointment I always walk away with the feeling that he truly cares about me and my health. Thank you Dr. Jeff for all you do.
— Lynn
---
Living Well Chiropractic, P.C. Reviews | (763) 230-7333